The first episode of a full playthrough of the Destroy All Humans Remake / Remaster played *blindly. This contains every single mission of Adam's Let's Play Destroy all Humans and can be used as a rough walkthrough. This playthrough is a chill, slow-paced, 'for-fun' playthrough and can be viewed as a sort of 'virtual couch co-op' playthrough.
Whether you are blind to the game as well or just want to experience it as if it was your first time again, this is one of the story day playthroughs I highly recommend!
Click the above image to get your game key for
DRAGON'S DOGMA: DARK ARISEN
 while supporting the channel, charity, and the developers!
[Or click THIS LINK]
ABOUT THIS GAME
The cult-classic returns! Terrorize the people of 1950s Earth in the role of the evil alien Crypto-137. Harvest DNA and bring down the US government in the remake of the legendary alien invasion action adventure. Annihilate puny humans using an assortment of alien weaponry and psychic abilities. Reduce their cities to rubble with your flying Saucer! One giant step on mankind!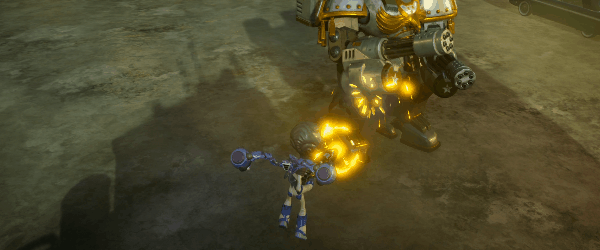 Experience the evil side of a 50s alien invasion story
(Re)Discover why this game is considered one of the funniest ever created
Faithfully rebuilt from scratch in new galactic glory
Enjoy Crypto's unique weaponry like the Anal Probe Gun
Pose as pathetic humans to infiltrate their fragile democracy
Use psychokinesis to send enemies flying or bombard them with random objects
Freely traverse explorable cities from 50s America using your jetpack
Obliterate humanity's primitive architecture with your flying saucer
Includes the restored, much-rumored, never before seen: Lost Mission of Area 42!
MATURE CONTENT DESCRIPTION
The developers describe the content like this:
This Game may contain content not appropriate for all ages, or may not be appropriate for viewing at work: Frequent Violence or Gore, General Mature Content
Developer(s) Black Forest Games[a]
Publisher(s) THQ Nordic
Director(s) Onurhan Karaagacli
Series Destroy All Humans!
Engine Unreal Engine 4
Platform(s)
Microsoft Windows
PlayStation 4
Xbox One
Stadia
Nintendo Switch
Release Windows, PS4, Xbox One
July 28, 2020
Stadia
December 8, 2020
Nintendo Switch
June 29, 2021
Genre(s) Action-adventure
Mode(s) Single-player
Subscribe to MY Newsletter
Want to know as soon as a new guide or playlist is posted? Sign up for my email newsletter and receive a notification straight to your inbox when I release new content. Your email address will never be shared.
No spam ever, Just awesome content. What are you waiting for?